In the attic of a part of the barn, a pair of barn owls has been nesting successfully for many years in the nest box hung there.
The wall of the attic has been removed so that the setting can be seen from the photo booth across the alley.
The barn owls have become accustomed to the photo lights which illuminate part of the setting.
There is room for two to three photographers. Because the distance to the setting is very limited, a 300 mm telephoto lenses give the best results. S
liders with swing heads are installed in the hide.
The photo session starts at 9 pm,
Hans will accompany you to the hide and explain how the photo session will proceed and, if desired, advise you on the settings that will give the best results.
As in all photo lodges, it is also necessary to keep to the right discipline in this situation.
Hans makes arrangements with the photographers about the end of the session and leaving the setting.
Costs € 150,00 pp, to be paid in cash or by ticketing.
When booking for 2 persons: € 125.00 pp.
Look
here
for the booking conditions.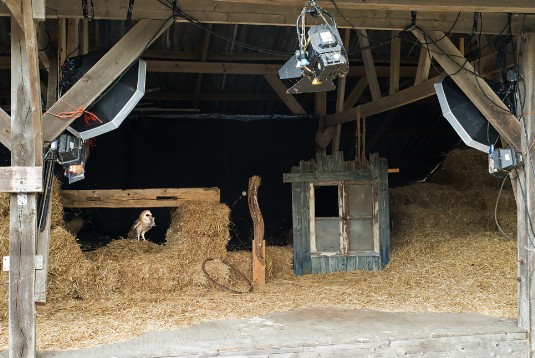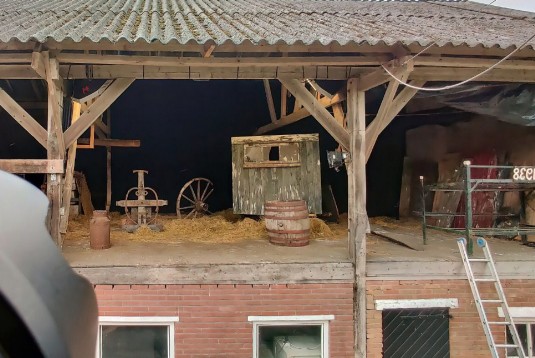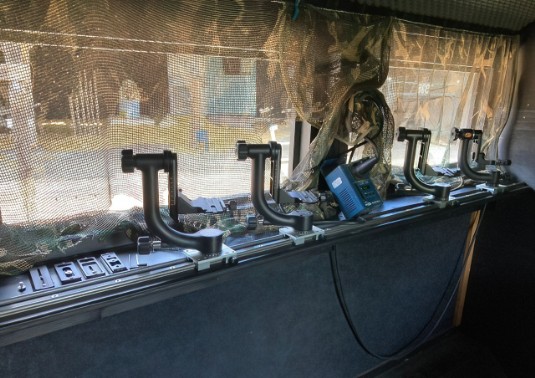 New Swing heads.
The barn owl hut has been fitted with new swing heads 23 June 2023.
Photographers can use these and there is no need to bring your own tripod and tripod head. If required, 2 swing heads are available per photographer.
Arca-Swiss compatabil quick coupling plates are available in the hut.