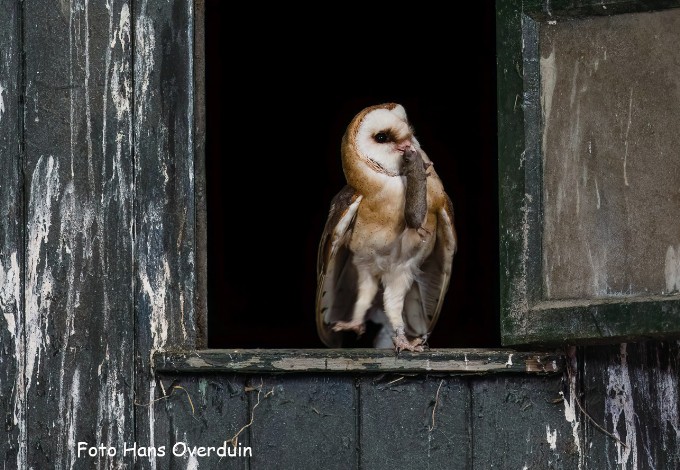 Update: 15 may.
Good news: the little owls have started breeding.
There is still no activity among the barn owls and therefore i
t is not possible to book a photo session now for both the little owls and barn owls.
Both the little owls and barn owls can be seen regularly on Hans' farmyard, though. We are therefore hopeful that they will successfully breed again and reappear on the various setts so that they can be photographed again.
Bookings are therefore not possible again until we are sure that the owls will appear at the various settings. That may be possible again as early as April. We will mention this on the website immediately, so please check the website regularly.
Hans and Cees are very pleased with the results of the past year and look back with a good feeling. From the many photographers who photographed the raising of owl chicks last year, they have received many positive responses.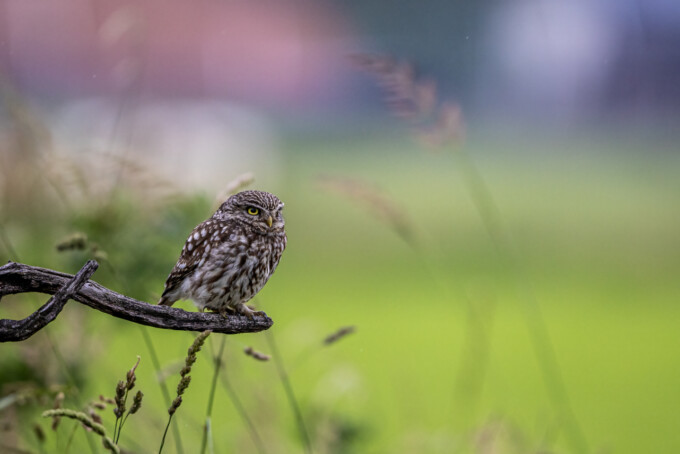 Meanwhile, Hans and Cees have started preparations for next year so that they will be able to receive many photographers again. Through the website they will keep you informed about the developments.
Finally, Noctua Nature Hides would like to let you know that also this year they received the necessary support from their sponsors:
Results of photo contest 2022.
Hans and Cees chose the photo taken by Anna Stelloo as the winner.
The kestrel and the little owl:
Anna captured a beautiful moment. The little owl looks with great surprise and great admiration at the kestrel approaching him. The little owl has no idea yet what to expect and does not yet know if danger awaits him.
The fact that a small tip of the wing is missing is not a problem in this case; the little owl attracts all attention because of the well-chosen focus on the eyes and because of the sufficient depth of field, the kestrel is easily recognisable and, by using the right shutter speed, enough movement can still be seen.
Information on how to reach us and how to book
Noctua Nature Hides is owned by Hans Menop and Cees Uri and can be reached by emailing Cees:
ceesuri@gmail.com
or by filling in the email form on this site or by sending Hans a Whatapp message or calling him on 06-50402701.
After a booking a number of agreements apply:
Cancelling a booking is free of charge until 14 days before the agreed date, after that the following rules apply:
for cancellation within 14 and 7 days you pay 50%, within 7 and 3 days you pay 75% and from 2 days you pay 100% of the agreed costs.
In the hide you are expected to observe certain hide discipline such as: not to leave the cabin, to make as little noise as possible, to take your own waste with you and to leave the cabin only after consultation or according to the agreement made with Hans.